The Jenix JSN5L 450 mm scale.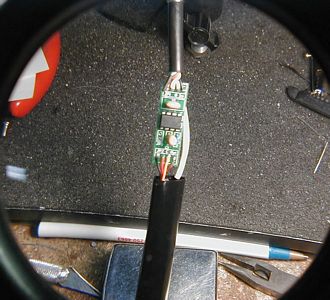 A QCC-100 gets assembled.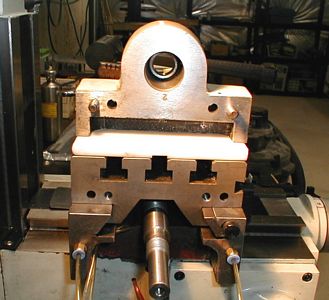 Getting ready to machine the end caps.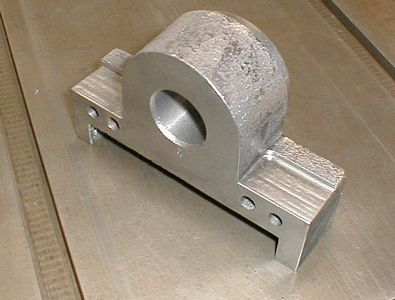 Done.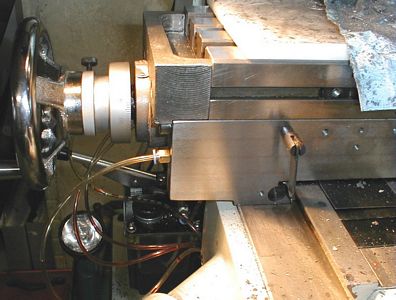 An extra inch or so travel is gained.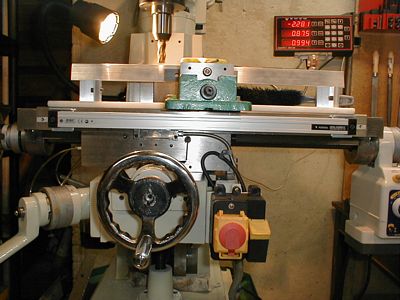 The Jenix scale is installed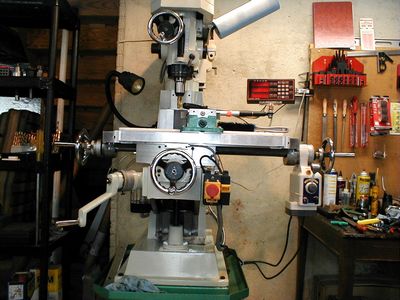 The angle aluminum is added to protect the Jenix.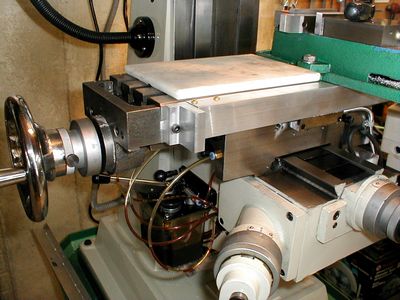 One bracket added for the new adjustable end stops.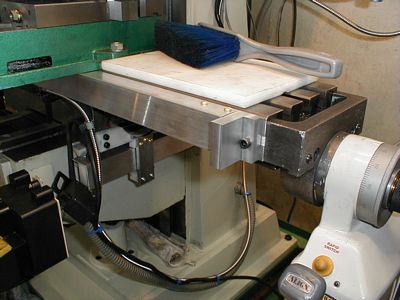 The second bracket. Check out the nice chip in the end cap that was hidden beneath Bondo.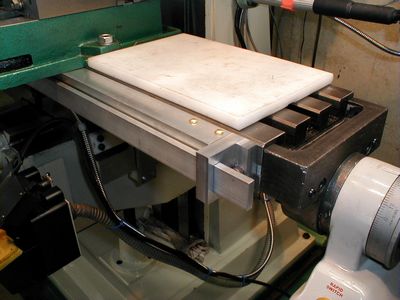 Slots were cut and the beam is test fit.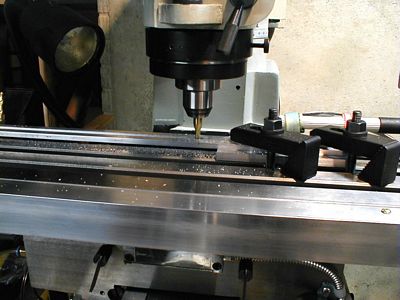 The beam gets its own slots.

Testing the slots and captured nut behind it.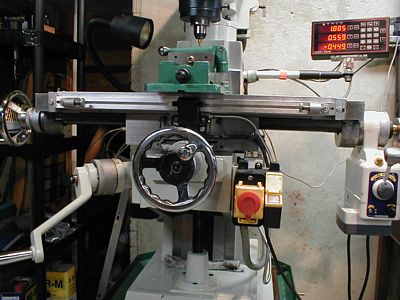 I have adjustable end stops again!

Adjustable with a hex head wrench.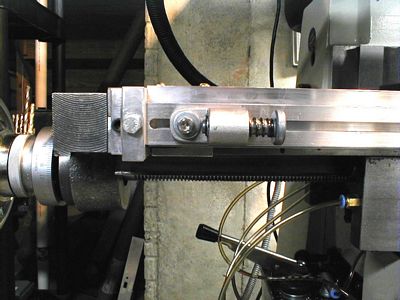 Same for the left side.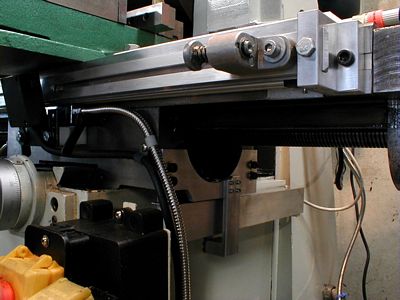 One more view and a dark shot of the re-vamped Y axis mount. Aluminum stock was used this time.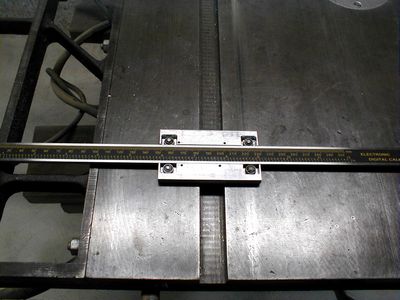 Let's add some ball bearings to a Chinese caliper.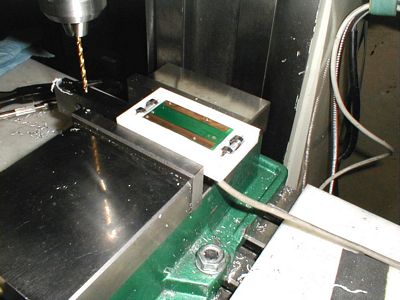 The circuit board fits.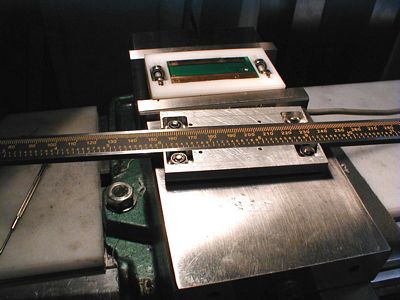 Tab A, slot B, and put them together.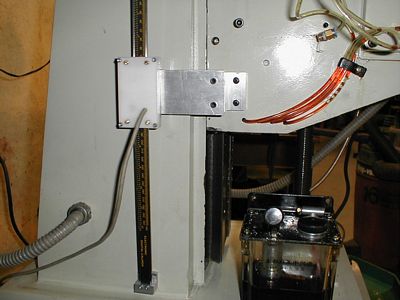 A solid mount - 0.25 X 2.0" aluminum.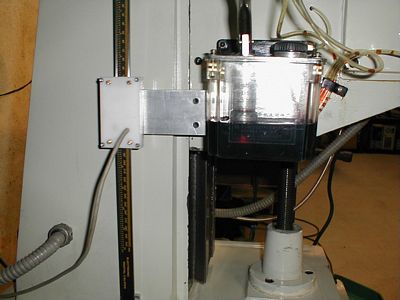 The one-shot lube gets attached.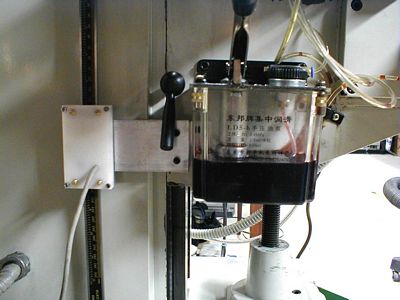 Job finished.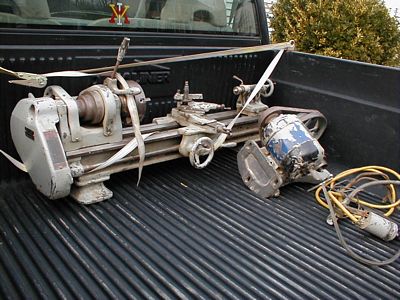 Next project!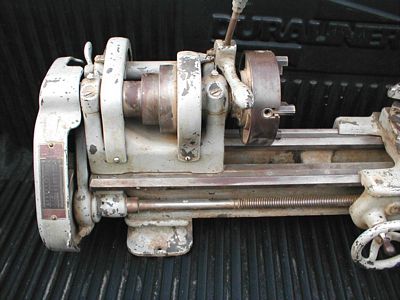 A 1934 South Bend 9" workshop lathe.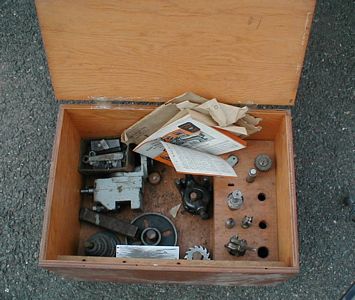 Some goodies - including a milling attachment and the original 1934 literature.